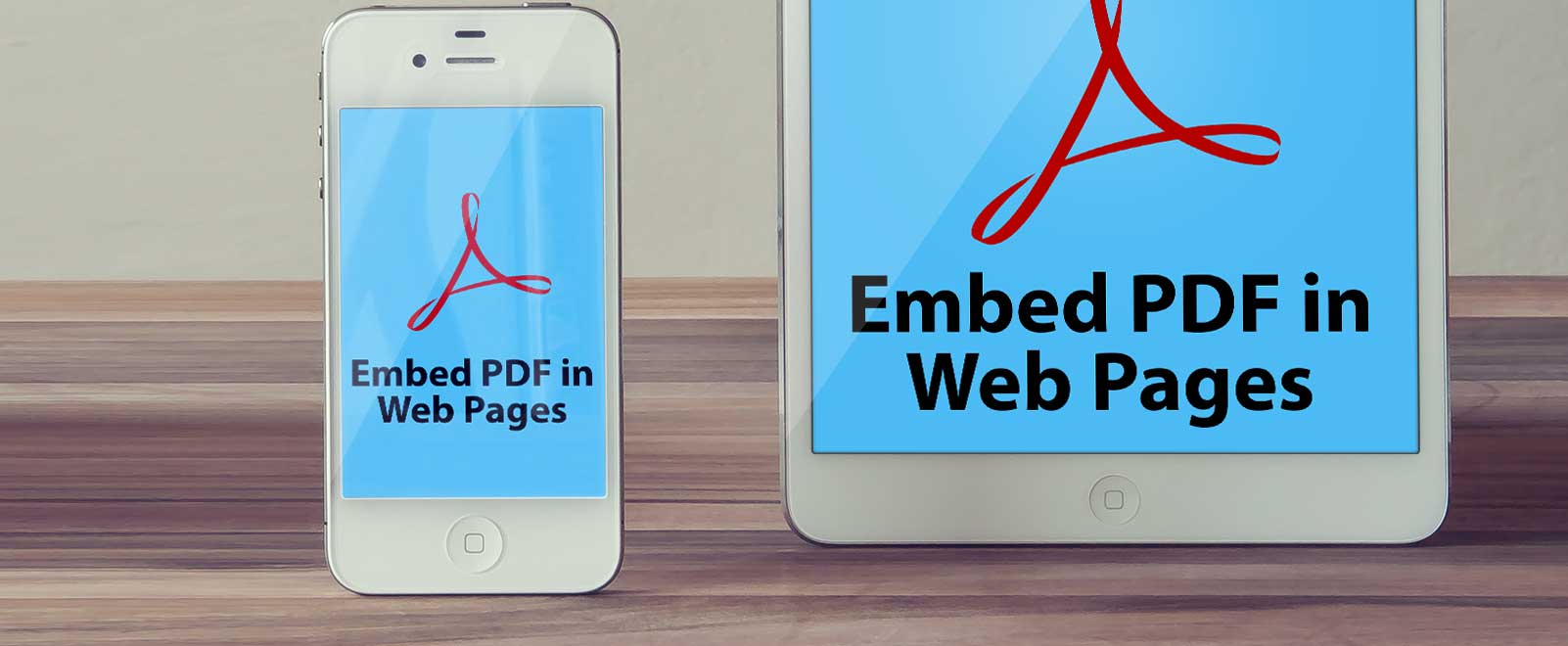 Embed PDF in Web Pages? It's really BAD! Example inside
One day I was attempting to embed PDF in web pages but faced many compatibility challenges. After I got it working, I realized that it's really a pain for the visitors of my website to download the PDF and scroll through the whole bunch of pages. Another big problem was, that it can't be accessed on mobile devices easily. I was frustrated. After a little research, I was pointed to YUMPU Publishing, a FREE solution that helped me embed PDF's onto my website with so many great features! As I learned more about this service, I found out that it has the capability to embed PDF documents into blogs, webshops and almost any online file. Another great feature: it can be read like a real magazine. No painful download is necessary. Read everything about this PDF to flipping book service in this post!
Bye bye, PDF! This is the new way to embed PDF in Web Pages!
Let me show you what you can do with a simple PDF and the free service at YUMPU:
Pretty stunning, huh? YUMPU Publishing is the world's most popular web-based application that allows users to convert a PDF into an ePaper and embed it on their website. This allows online marketers, bloggers and webmasters to better advertise, promote and provide improved content. The conversion process to ePaper is only comprised of four steps which extract links; images and text to optimize the publication for improve search engine rankings.
In addition to be able to convert PDF's, Yumpu.com is a digital newsstand featuring over 20 million magazines and millions of readers. The site features emerging and leading titles for the arts, culture, fashion and hyper local content. Since the service is web-based, the content can be accessed from any device. By simply uploading a PDF file, YUMPU will convert it to beautiful ePaper and upload the publication for free. Once in YUMPU's cloud service, they can be viewed by millions of readers from around the world for the ultimate exposure.
YUMPU utilizes many important features to help publish any online PDF document. These include:
Ability to Embed Audio and Video in PDF
With its extensive capabilities, I have been able to embed audio and video files into a PDF then upload them online. This adds even more functionality for my publication and allows it to look and operate in a professional manner.
Ability to Link in the Publication
Another feature I enjoyed is the ability to hyperlink within the publication. This has allowed me to send readers to my website for additional information on the subject. This is essentially free advertising for my site.
Cross-Platform
I like that I am able to embed documents onto my favorite platforms such as social media and my website. The nice aspect is if I wish to open up an online shop or create a blog in the future, I can continue to use YUMPU for those applications as well.
Customization Options
One of the features I enjoyed the most is the ability to customize the look and feel of the publication. I am able to add my logo and adjust the background, color and theme of the document. This allows me to create content while branding my website.
Customer Support
Customer support has been extremely helpful with setting up accounts and getting me started. Once I learned more about how to use the software, I was publishing documents in no time.
Device Support
Given that YUMPU is a web-based application, it is compatible with all devices. This allows me to access it on my home desktop or phone while I am mobile for the ultimate in accessibility.
SEO
Creating these ePaper documents has improved my searchability and rankings on Google. Apparently the Google search algorithm prefers these types of documents and rewards them on websites.
Social Media Integration
I use social media a lot when promoting my website. With YUMPU's integration into all major social networks, my publications will reach millions of more users which could ultimately funnel them back to my website. You can't embed PDF in web pages.
Benefits of NOT Embedding PDF in Web Pages
Although PDF files have served their purpose in the online and offline communities, they are only really a well-known global format. On the other hand, ePaper offers numerous benefits and is the next big online publication advancement. According to the "Digital Publishing" study conducted in 2013, benefits of ePaper include:
1.) Can be Shared on Social Media Platforms
Since social media has changed the course of business, marketing and general communication, I need a document format that can be accessed by all users. With ePaper, I am able to utilize that exact format to help promote my website on popular social media platforms.
2.) Double-sided Presentation
With a natural reading behavior, ePaper is easy on the eyes and provides a double-sided presentation to help entice the audience further. Much more easy Embedding than embed PDF in Web Pages!
3.) Interactivity
In addition to the accessibility, I can make my documents more interactive by embedding signup forms and adding hyperlinks, sounds and videos. This is an excellent method of displaying homemade videos as well as written content.
4.) Increased Page Views
Studies show that websites featuring ePaper have two and a half times more page views than a single downloadable PDF. This is due to user's ability to access the Internet from almost anywhere at any time of the day.
5.) More Readers
Those who frequent ePaper have 12 times more readers because it receives a better ranking by the Google algorithm. This is an excellent method of advertising my website.
6.) Shorter Loading Times
Finally, ePaper has much less loading times than the standard PDF file. Although they have the same content, the entire ePaper will appear while the PDF file continues to load.
7.) Mobile friendly
The best aspects I have encountered with ePaper is that it can be easily embedded on my website and is easily accessible on all devices including Mac's, PC's, tablets and smartphones. This allows users to access my content from anywhere with an Internet connection.
Should you Embed PDF in Web Pages?
NO! Do it the correct way: I would recommend YUMPU Publishing due to the easy embedding of documents onto websites or social media, the interactivity and increased page views it provides, and the fact that it is free. Many Internet users have been long looking for a method to view certain documents on websites, such as PDFs, and the answer is here: yumpu.com
Your comment was sent successfully.
Your comment could not be sent.